Roof Repairs in Volusia & Flagler Counties
Your roof is a barrier between you and the outside elements. Whether at home or in the workplace, you deserve to have a structurally, sound covering that stands up strong throughout the years. If disaster strikes your property and your roof becomes damaged or defective, it's in your best interest to have your compromised system restored. At Roberson Roofing, our team performs roof repairs in Volusia and Flagler Counties to restore roofing systems and eliminate the threats of being exposed to the weather.
Keeping Your Roof Beautiful and Functional
Simply put, a damaged roof is a danger to your property and your building's occupants. Even the tiniest faults could lead to large, costly issues if they aren't handled in a timely manner. From roof leak repairs to shingle replacement, our servicemen offer a wide variety of roofing repairs to keep the safety of our clients' properties intact. Don't risk the safety of your commercial or residential space by putting off necessary roofing work. Instead, turn to our swift, skilled roofers to keep your system beautiful and fully functional.
Our roofs must consistently endure the effects of heat, wind, and water. Over time, the constant exposure to the elements can cause wear and tear on your roofing system which can manifest itself in several ways.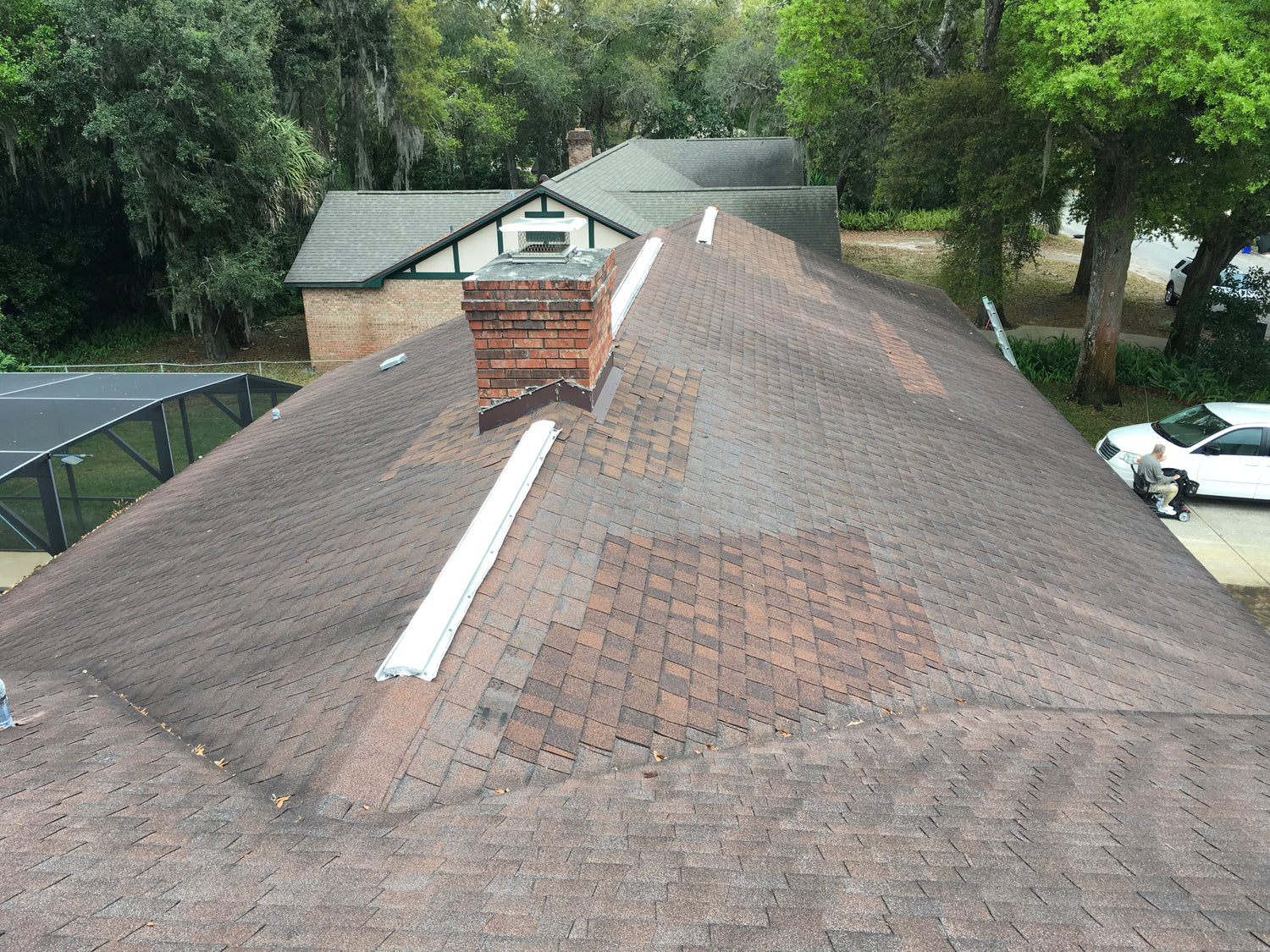 Examples Include:
• Broken or Loose Shingles
• Missing Shingles or Tiles
• Rusted Metal
• Curled or Blistered Shingles
• Exposed or Loose Nails
• Sagging
• Dark Patches on Shingles
• Leaf Debris