Multimedia collage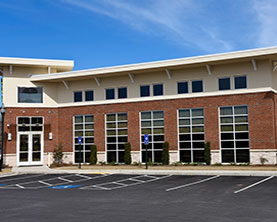 Where We Have Been
James O. Roberson Sr. founded Roberson Roofing Inc. more than 50 years ago on the principles of delivering high-quality workmanship and exceptional customer service. Mr. Roberson Sr., stepped down in 1990, after spending 23 years helping to build the good name and reputation the company continues to enjoy today.
Afterward, Richard Roberson, James' youngest son, took our roofing company in Volusia County to even greater heights. Rick continued to grow the company's reputation through his continued dedication toward community service. In 2015, Rick Roberson's youngest son, Eric Roberson, decided to follow in the footsteps of his family members and join his father in running their roofing service. Today, Rick and Eric have succeeded in complimenting their father's/grandfather's good beginnings by enabling the business to grow nearly eight-fold over the past 27 years.
Not only are the Roberson's "the" family of experienced roofers of Volusia County, FL, they are also actively involved with the local community. Having served as a coach for both the Ormond Beach soccer and recreational baseball clubs, Rick has served the community both personally and professionally over the years.
Together, Rick and Eric admit that the company couldn't have reached the heights it has today without all the hard work from their employees and the support from their long-term customers. They wish to thank their loyal customers for letting their team serve them faithfully and for making this 50th anniversary possible.